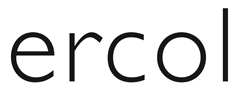 Ercol have been designing and making quality furniture since 1920, combining practicality with looks. Design has always been at the heart of the brand – designing for comfort, function and beauty.
The range includes sideboards, shelving, bookcases and cabinets, alongside coffee tables, lamp tables, desks and media units, perfect for the living room or dining room. The designs from Ercol constantly evolve to reflect how you live today, whilst continuing to reflect Ercol's quality and craftsmanship.
Available at our Hedge End Store.