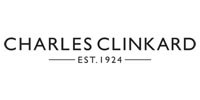 Charles Clinkard has been providing high quality footwear for men, women and children for over 90 years since being established by husband and wife Charles and Eveline in Middlesbrough back in 1924. To this day, they maintain their reputation for high quality shoes and outstanding customer service thanks to the passionate team behind the products.
As an independent family footwear retailer, Charles Clinkard specialises in products that convey quality and classic style.
Available at our Romsey Stores.