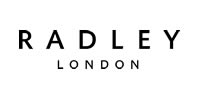 The London-based specialises in the design and manufacture of luxury handbags, purses and women's accessories, all featuring the iconic Scottie Dog. The stylish handbags, purses and accessories are made from luxurious leather with high quality detailing, each designed to create something loved by women across the country.
Radley have a simple approach – to create the perfect combination of style on the outside and functionality on the inside.
Available at our New Milton & Romsey Stores.