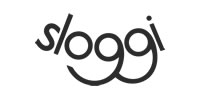 Discover the innovative bodywear from Sloggi, available for both women and men. Sloggi is known for their comfortable collections with ranges of knickers, bras, camisoles, boxers, t-shirts and swimwear available.
Sloggi's collections are created to make women feel powerful and comfortable in their own skin. From their Zero Feel and Wow Comfort ranges to the sophisticated S by Sloggi series, you'll never have to compromise on comfort again.
Available at our New Milton & Romsey Stores.