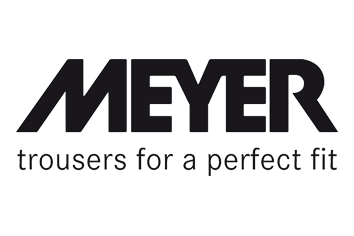 The family-run company has been making men's trousers for more than 50 years, understanding what requirements a good pair of trousers needs to have. From lightweight cotton fabric, jeans for all seasons and shorts for the summer, Meyer trousers believe in quality in every detail.
Using premium quality materials, Meyer use tradition-based tailoring to create trousers with excellent fit and functional details. With long-term expertise and superb quality, you'll find a style to suit any occasion.
Available at our New Milton & Romsey Stores.