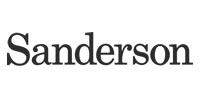 As one of the oldest English soft furnishing brands, Sanderson is famous for its signature style and heritage, designed for modern living. Add classic, hand-drawn patterns in fresh, vibrant colours to your rooms to create an elegant, easy to live with look that is loved by families across the country.
Being a brand with such history, Sanderson belongs in family homes where style matters but not at the expense of comfort.
Available at our New Milton & Romsey Stores.