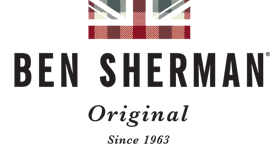 Since 1963 when the first Ben Sherman shirt was launched, the feel and passion for fabric, pattern and colour to create a unique garment has continued. Colour has always been a huge part of the design process and continues to be a popular part of the iconic garments.
Using the best quality fabrics and designs, the British clothing brand now sells a huge range of shirts, sweaters, suits, outerwear, shoes and accessories, embracing the new and different and rejecting the normal and mundane, aiming to sharpen your wardrobe and minds.
Available at our New Milton & Romsey Stores.