Salisbury Department Store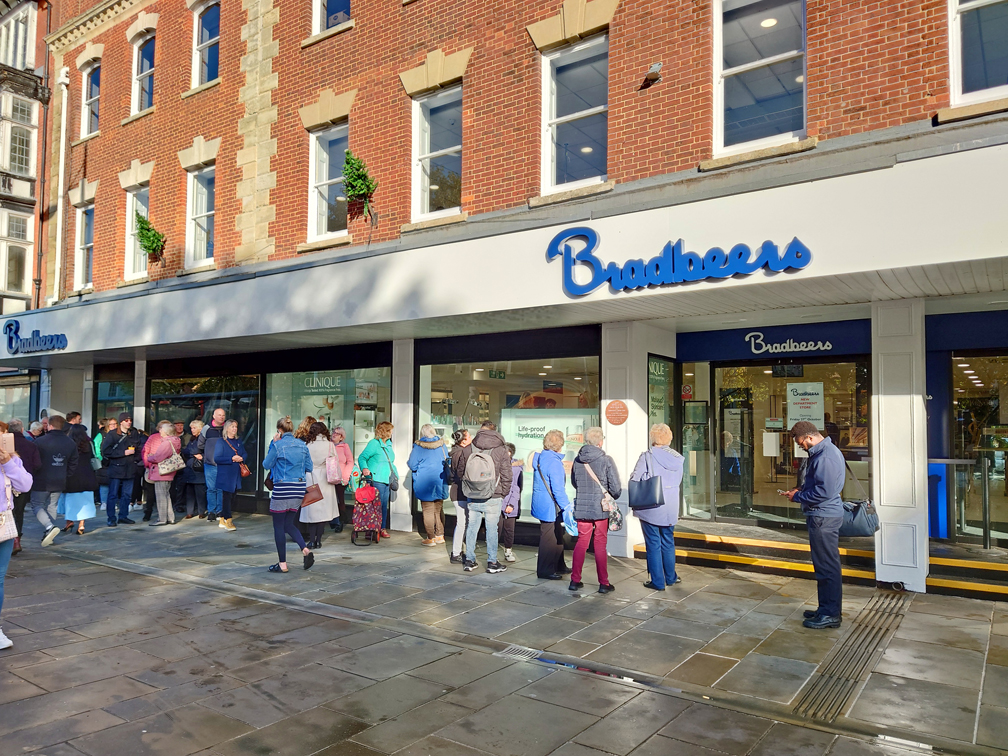 Telephone Number:
01722 705000
Address:
 41 – 44 Blue Boar Row, Salisbury, Wiltshire, SP1 1DE
The Salisbury Department Store is situated in the centre of the main shopping district and offers a substantial selection of products to cater for all aspects of your lifestyle. You'll find high end beauty products, the latest clothing fashions, and wonderful homewares.
Our many departments are full of big name brands, so you can be sure to find quality in every corner of our store.  Take a look at our department guide below to see the full list of our departments and where in store you can find them.
Why not take a break in our delightful restaurant?  With so much to see you deserve a break.  Sit back and relax with a light refreshment such as an afternoon tea, or perhaps indulge in a delicious lunch.
Visit us now to browse through the store and see what inspires you.  We look forward to welcoming you soon.
Normal Opening Hours
Monday to Saturday – 9:00 am to 5:30 pm
Sundays – Closed
| Department | Floor |
| --- | --- |
| Bed Linen | G |
| Cookshop | G |
| Cosmetics | G |
| Fashion Accessories | G |
| Hosiery | 1 |
| Jewellery | G |
| Ladies Fashion | 1 |
| Ladies Toilets | 1 |
| Lingerie | 1 |
| Department | Floor |
| --- | --- |
| Luggage | G |
| Men's Toilets | 1 |
| Menswear | G |
| Perfumery | G |
| Restaurant | 1 |
| Shoes | G |
| Swimwear | 1 |
| Toiletries | G |
| Travel Money | 1 |