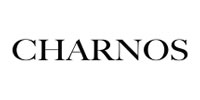 Passionate about creating the perfect fit since 1958, Charnos provide support, quality and on-trend pieces to the modern, fashion conscious women. Available in cup size D to J, the Charnos range is designed for you to feel confident in elegant, stylish shapewear and lingerie.
The feminine and lacy bras showcase a wide variety of bright and neutral colours – something for every shape, size and style.
Available at our New Milton & Romsey Stores.